PACIFIC RANGE HOOD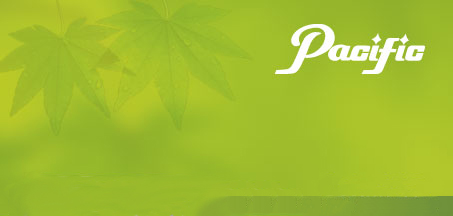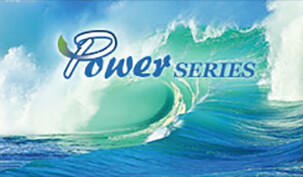 Enlarged interior housing and motors shift forward aid to provide higher suction power also direct air passage up to 2.5 times than other similar models in the market.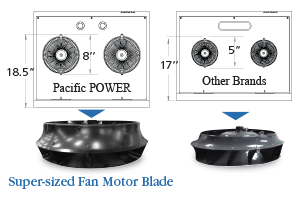 The superior extraction fans powered by two extra large high capacity motors, will rid your kitchen of even the heaviest odours. Three way ducting options for flexible hook up: round top vertical, rectangular top or rear vent.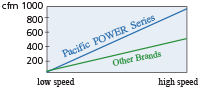 Extreme quiet mode

rnrn

Power series equips new UQM system for extreme quiet operation; leaving you immerse into blissful cooking environment.
rnrn

Filterless & self-cleaning design uses centrifugal force to separate the grease, residue and force it under pressure by spraying water, no filter is needed as to avoid fire hazardous, eco-friendly and safe to your family.
6 speed selection
Electronic control
Dual level LED lighting
Extreme quiet mode
Delay off feature
| | |
| --- | --- |
| DIMENSIONS | 29.75" x 24.75" x 7.5" |
| VOLTAGE | 120V 60Hz |
| DUCTING | 7" round vertical (can connect to 6" duct) / 3.25" x 10" vertical / 3.25" x 10" horizontal |
| AIR FLOW | up to 900 cfm |
| FINISH | White / Stainless Steel |
| SIZE | 30" |
Top Image >
6 speed selection Electronic control
Bottom Image >
Dual level LED lighting